Developing Home-Grown Horses
As I once described the difference between recreational riding
and the process of dressage and combined training:
"Oh but its fun...the difference between driving a Ford Escort and a
Ferrari...the process is really an artistic one too, seeing the transformation
of a gawky young horse into a Prime Dressage Beast with Power Everything."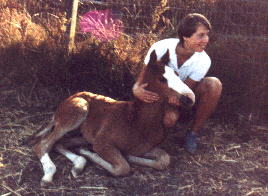 Banner at 2 weeks (me at 16 years)
Ready for the future!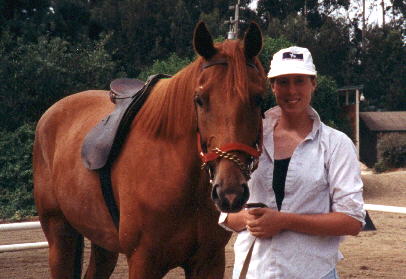 Posh at 3, getting his first serious lessons and demonstrating
extreme kissability levels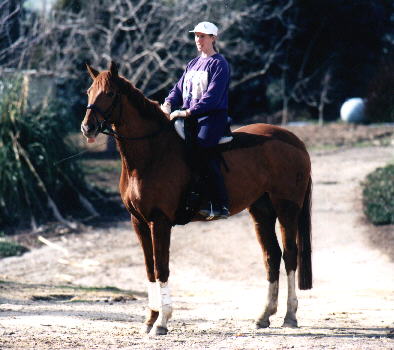 Posh as a furry 4 year old, makin' faces at the photographer,
and still growing taller and taller...Participating in his first clinic.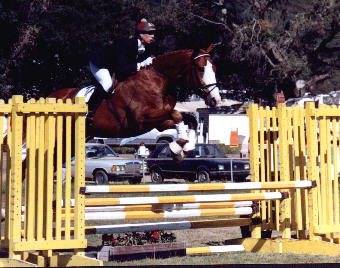 Banner as 5 year old, 2nd place Novice Level at Wild Horse
Big, bold, and trusting.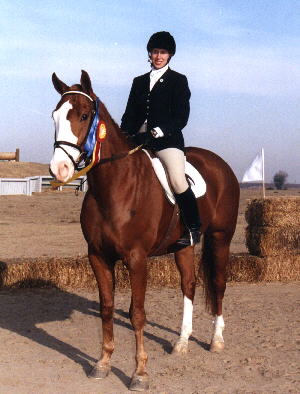 "Pioneer" aka Banner
Reserve Champion, Novice Championships, Ram Tap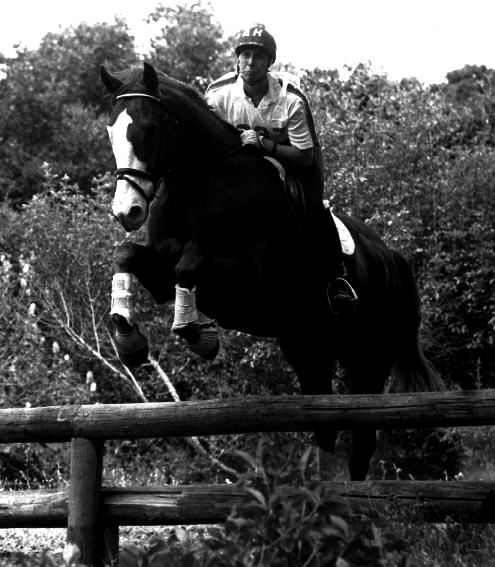 Banner at CTETA/Woodside at 6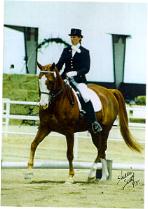 Banner at 4th Level, DG Bar, 65%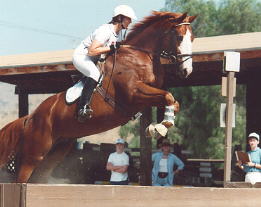 An "uphill" moment at Meadows of Moorpark
(Look mom, I can clear 3 students in a single bound!)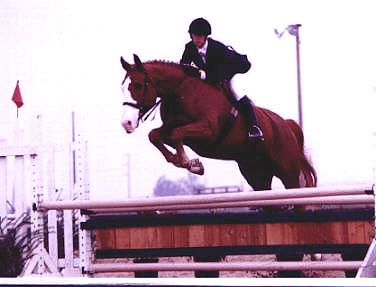 More sedate at Ram Tap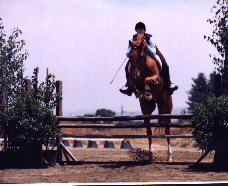 (Could lie and say this was Posh, but it isn't, a lookalike Trakhener we got from
Anne Gribbons when he was a 18 months, Malachi, but also home grown)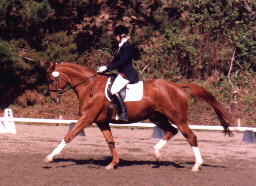 Posh at 3rd Level, Coastal Classic
More pix of a grown up Posh are coming soon...
Posh at 1st level
2nd level
3rd level
4th level
Banner at PSG
Banner in hand at 2-3 years